Wooden Crosses with Deb & Vicki
Wooden Crosses with Deb & Vicki
Hidy Ho Teaspoon Fans,
I love this Bible Journaling Stamp called Wooden Crosses. Today is the first day of Lent and got it out to make a card for a dear friend. (Those are the Rosary Beads I received when I made my First Holy Communion)!
The background is one of my Favorites! – Farmhouse Shiplap
and it has to be inked up with the PERFECT ink color – Weathered Wood
Added a little Love – How you ask?
I used the word Love from the Sentiment XV Set.
The Sentiment Set XV not only has the sentiment
but you can back it with the coordinating die as seen to the right! Oh Yah!!!!
I love how today's card came out and how it can be used for so many occasions.  I think my sweet sweet friend will appreicate it.  How about using it for a Christening or for a Sympathy Card.  So many possibilities.  I watercolored it to make it very simple and elegant.
Added to the word LOVE for a little dimension is Crystal Glaze!
We hope you liked today's post, it can be a very powerful card for whatever occasion you would like to celebrate.  We hope you give it a try!  Thank you for stopping by today, it's always a pleasure when we can get to share time with our crafty friends!  Hope you have a very blessed day!
~With a dollop and dash of fun and sass…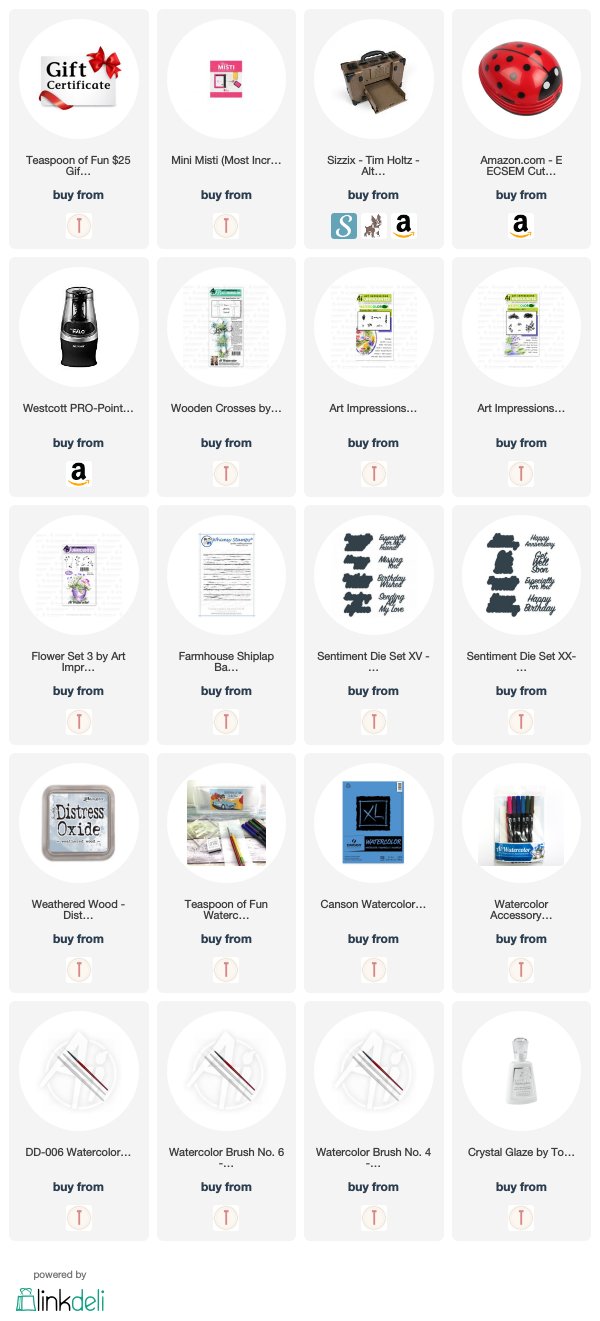 I participate in several affiliate programs. That means that I receive a commission when products are purchased through links here at this blog (at no cost to you). Please know I will never share or even review product that i would not personally recommend or that I do not personally like.