Re-Purpose Your Wafer Thin Dies with Deb & Vicki
Re-purpose Your Wafer Thin Dies with Deb & Vicki
Hidy Ho Teaspoon Fans,
It's been a while but we've been busy creating for you!  WAIT until you see what we have in store!  Super excitied.  Make sure you are signed up for Stamping Saratoga Style to be held September 20, 21 & 22.  Early bird ends June 30th and regular registration ends August 20th.
Two of our new dies in the Shop!
Poppy Edger Die click here
Cut & Stitch Circle click here
Altenew Watercolor Half Pans click here
Now let's learn how to use some of these amazing products and how to re-purpose your wafer thin dies.  Click here to view the video if you are reading this through your email.
Cut & Stitch Circle click here
Poppy Edger click here
For other products used on this card, see the list below.  Just click on the links to purchase.  Don't you love the way this card came out.  We love both of these dies and the versatility of them.  So much fun!
STAMPING SARATOGA STYLE WEEKEND RETREAT
 Click Here  for the information and to download the registration form.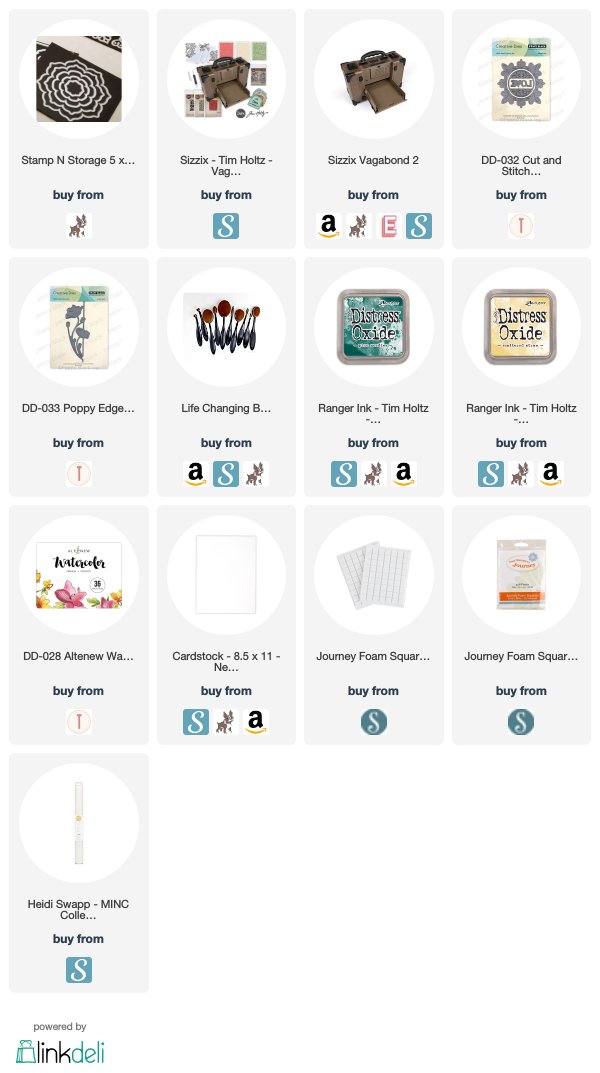 Thank you for taking time out of your busy day to spend a little of it us!  We love having you stop by to take a look!
I participate in several affiliate programs.  That means that I receive a commission when products are purchased through links here at this blog (at no cost to you). Please know I will never share or even review product that i would not personally recommend or that I do not personally like. 
~With a dollop and dash of fun and sass…