Wavy Stitch Edges with Deb & Vicki
Wavy Stitch Edges with Deb & Vicki
Hidy Ho Teaspoon Fans,
Vicki and I have been very busy with Teaspoon of Fun – cutting, bagging, sorting and prepping the latest Carton of Creativity for you.  We launched an amazing new Carton of Creativity called "Bugsy and the Gang".  It has been such a great success at such an early stage in our new business.  The two of us couldn't be more excited.  Click here to see the "Want It All Carton" and Click here for the "Basic Carton".
We also have some new items just loaded in our store.  The Mischievous Bunnies and the new Wavy Stitch Edges Die are ready to find their way to your home.
These two new dies are up in the shop – https://teaspoonoffun.com/shop
The Mischievous Bunnies are part of the "Want It All Carton" also.
It is a strip die which also includes all the accessories you see here!
And here is the Wavy Stitch Edges Die.
Look at the detail in this die!  GORGEOUS!!!!
We hope you are enjoying Teaspoon of Fun.  It's so much fun picking things out for our store with all of you in mind.  "I think they will like that." and "Oh I know they will have to have that!"  You are always on our minds.  It's fun sharing this passion with all of you.  Take care and let us know if you need any help.  We are always here for you.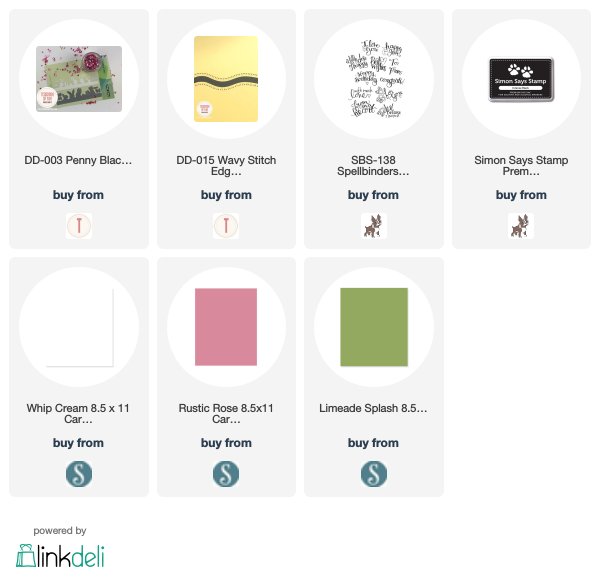 I participate in several affiliate programs.  That means that I receive a commission when products are purchased through links here at this blog (at no cost to you). Please know I will never share or even review product that i would not personally recommend or that I do not personally like. 
~With a dollop and dash of fun and sass…