Tropical Multi-Level Hibiscus with Deb & Vicki
Tropical Multi-Level Hibiscus
Hidy Ho Teaspoon Fans,
August 12, 2020. How is everyone doing today?! Hope your day is off to a super start. I'd love to bring you a little sunshine with this Tropical Multi-Level Hibiscus. It's GORGEOUS!!!!
Hibiscus Flower Ink Collection
Like most of the other multi-level stamps, we are carrying the ink pads in a collection that match this card. Hibiscus can be found in many colors. I just loved this coral look. Our mulit-level stamp collection is amazing. Here are a few that I've already showcased.
Click here to see the details on this card.
and here is the inside! Just look at that seagull!
sentiment is Friendship and Kindness
Click here to see this card in detail.
This card is made with the same iris set but I used the bigger iris in the set.
Click here to see the details on THIS card.
Look at the beautiful detail in this Bluebonnets as well as the butterfly.
Yes the butterfly is part of the Blue Bonnet set.
This is one of my favorites – Sunflower!
I just LOVE sunflowers and this one comes with the cutest little ladybug!
Click here to see the detail on this card.
Click here to see the detail on this card.
Get Well Teddy is soooooo adorable and has so many pieces to it.
Click here to see the details on this card.
Click here to see the details on this card.
Click here to see the details on this card.
annnnnnnnd there are more to come!! So stay tuned. These are amazing sets and I just love the simplicity of them. BUT the BEST thing about them is just how REALISTIC they are! It's stunning! Give them a try!
Product Spotlight:
Ladybug must have!
Make sure you watch the video. If you are watching this through your email, click here to view!
This is one of our featured items in the shop today!
* * * * * * * * * * * * * * * * * * * * * *
We have so many new products in the shop. Make sure you check it all out at Teaspoon of Fun. We have a small company but there is a lot of love put into it! Thank you for your support.
Thank you for taking time out of your busy day to spend a little of it with us. If you have any questions, please let us know! In the meantime, take a few minutes and send someone you love a hand-stamped card with a little note in it. I KNOW they will love it!
All products are listed in the menu below.  Just click on the items you want and add them to your cart!  It's that simple!  At check out, you can use PayPal OR keep following the PayPal prompts until you get to the credit card section (you don't need PayPal to check out – that's just our processing company – we accept Visa, MC and American Express).  Thank you for supporting our small business.
~With a dollop and dash of fun and sass…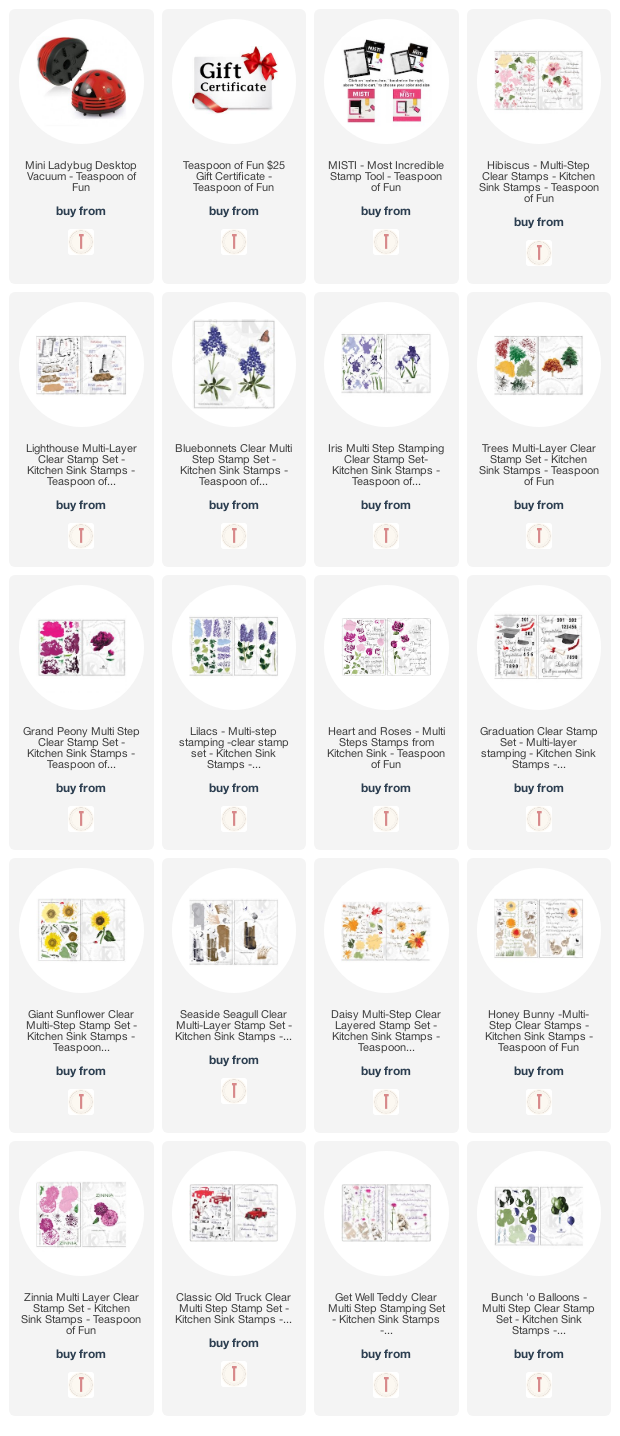 I participate in several affiliate programs. That means that I receive a commission when products are purchased through links here at this blog (at no cost to you). Please know I will never share or even review product that i would not personally recommend or that I do not personally like.