Totally Tweet with Deb & Vicki
Totally Tweet with Deb Valder
Hidy Ho Teaspoon Fans,
This little stamp set is so pretty and depending on how you color, can be used for any occasion. Don't you just love stamps that are versatile. This is definitely one of them. It is Totally Tweet (sweet)!
This "tweet" little bird is so versatile.
For this particular sample we used our new watercolor pencils. This set is called Elementary Midtones. The #4 and #1 brushes were used to color it. Fast but gorgeous.
So why these pencils? We've used and tested quite a few different mediums to color with and are always looking for the best of the best. These pencils really work well. They have five different sets. Why are they different? They have highly pigmented watercolor. As a result, the project has more vibrant color. For this project we used the Elementary Midtones. Simple and sweet or should I say "tweet"!
If you have any questions, let us know, we're always here to help. Thank you for taking time out of your busy day to spend a little of it with us. (((hugs)))
~With a dollop and dash of fun and sass…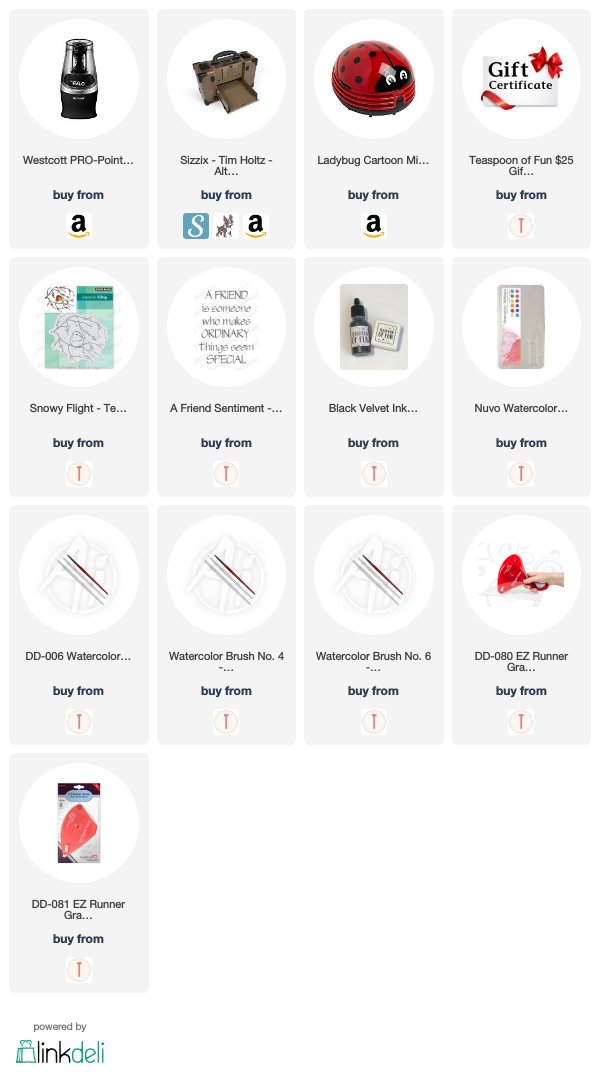 I participate in several affiliate programs. That means that I receive a commission when products are purchased through links here at this blog (at no cost to you). Please know I will never share or even review product that i would not personally recommend or that I do not personally like.