Holiday Series Snowflake Cluster with Deb & Vicki
Holiday Series Snowflake Cluster with Deb & Vicki
Hidy Ho Ho Ho Teaspoon Fans,
We have another Holiday Series Card for you.  This one is done with the Snowflake Cluster.  It's so elegant and oh so easy!
This video is PACKED with paper-saving techniques.  DO NOT miss it!!!  Click here to see it if you are viewing this from your email.
Right?!?!?!  Did you learn some new paper-saving techniques?  We just love our new papers in the shop!  Make sure you check them out.
Periwinkle Sparkle Paper and Cloud 9 Drops
Absolute beauty!
Have you started your holiday cards?  If not, it's not too late to do any of the cards in our series.  They are fast and elegant!
Getting any ideas for your fast holiday card making?  Stay tuned, we've got a lot more to show you!  Thank you for taking time out of your busy day to spend a little of it with us.  We love and appreciate all of you!  Happy Holidays.
~With a dollop and dash of fun and sass…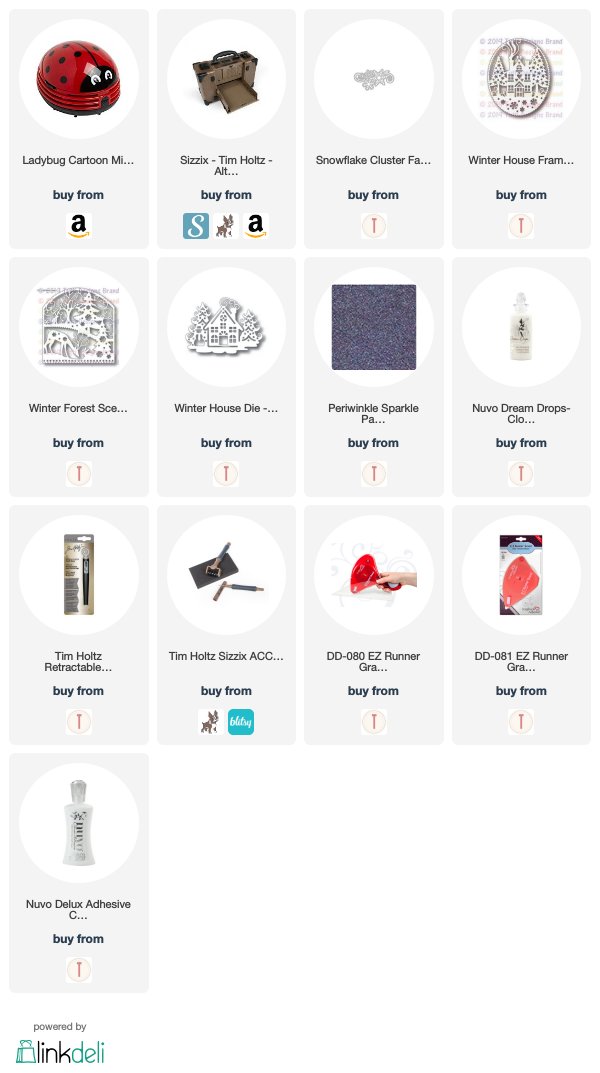 I participate in several affiliate programs.  That means that I receive a commission when products are purchased through links here at this blog (at no cost to you). Please know I will never share or even review product that i would not personally recommend or that I do not personally like.