Holiday Series Edger Dies are all the Rage with Deb & Vicki
Holiday Series Edger Dies are all the Rage with Deb & Vicki
Hidy Ho Teaspoon Fans,
It's Holiday Series time.  Vicki & I are in love with Edger Dies, they are all the rage these days and we can see why!  Before we look into these amazing dies, I wanted to make sure I mention to you that we have OVER 200 items in our shop now.  New items coming into the warehouse every day.  Make sure you check it out – www.teaspoonoffun.com/shop.
Here's the video – take a look to see some really good tips on edger dies.  If you are viewing this from your email, click here to view.
The Winter Village has a bonus die – the little snowman skater (how stinken cute)
Using the Winter Village without the Snowflake Edger
Little Dash with the Snowflake Edger
– he's a combo!!!
Oh my goodness….SOOOOOOOO many possibilities!  They are ENDLESS!  and oh so pretty.  What did you think?  Aren't they stunning?!  Let's get those holiday cards done.  Make sure you check out the video.  You'll see some really good tips!  Thank you for taking time out of your busy day to spend a little of it with us.  (((hugs)))
~With a dollop and dash of fun and sass…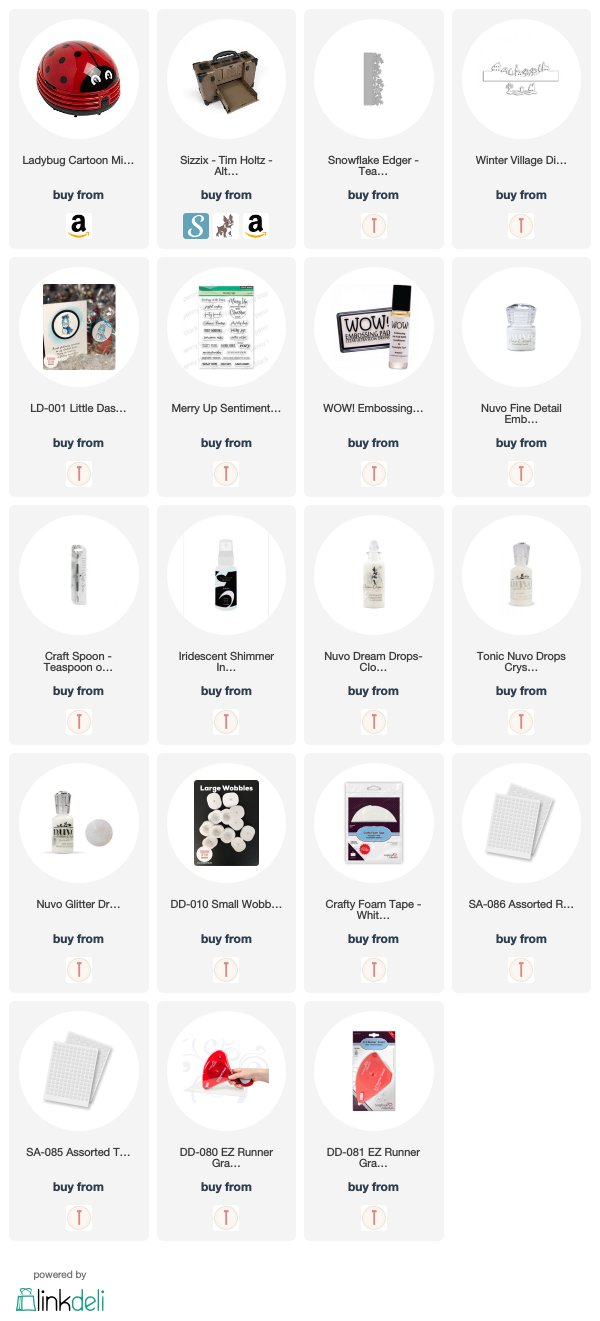 I participate in several affiliate programs.  That means that I receive a commission when products are purchased through links here at this blog (at no cost to you). Please know I will never share or even review product that i would not personally recommend or that I do not personally like.