Bear Cuddles with Deb & Vicki
Bear Cuddles with Deb & Vicki
Hidy Ho Teaspoon Fans,
Here is the cutest card ever and OH SO FAST!!!!  It's all about Bear Cuddles and can be used for almost any occasion!  Take a look…. (all links to products are below).
Bear Cuddles Combo (stamp set with coordinating die)
 with our new Teaspoon of Fun ink pad!  How cute!!!
I wanted to show you a few watercolor techniques to really get this to look 3D!  If you are viewing this from your email, click here to see the video.
So much fun!  To get started with watercoloring,
click here to see the watercolor starter kit!
and where did the HUGS HUGS HUGS come from?…
Here you go… click here to see the shop!
I took the cute little set and made it even EASIER!!!!  Let's turn this into a black and white card:
How cute is that border!!!
Cross Stitch Nesting Rectangles – cute and different
Oh my gosh…so much fun!  Vicki and I have much more to come!  Our store is filling up but we can't reveal a lot of it until after our grand event the weekend of September 20-22.  Make sure you follow along with us on the Teaspoon of Fun Facebook Page.  It's going to be a blast to follow along if you can't attend!  GIVE AWAYS !! GIVE AWAYS!! GIVE AWAYS!!!!  just sayin'!!!
Thank you for taking time out of your busy day to spend a little of it with us!  We appreciate you all so much!  (((BEAR hugs)))
~With a dollop and dash of fun and sass…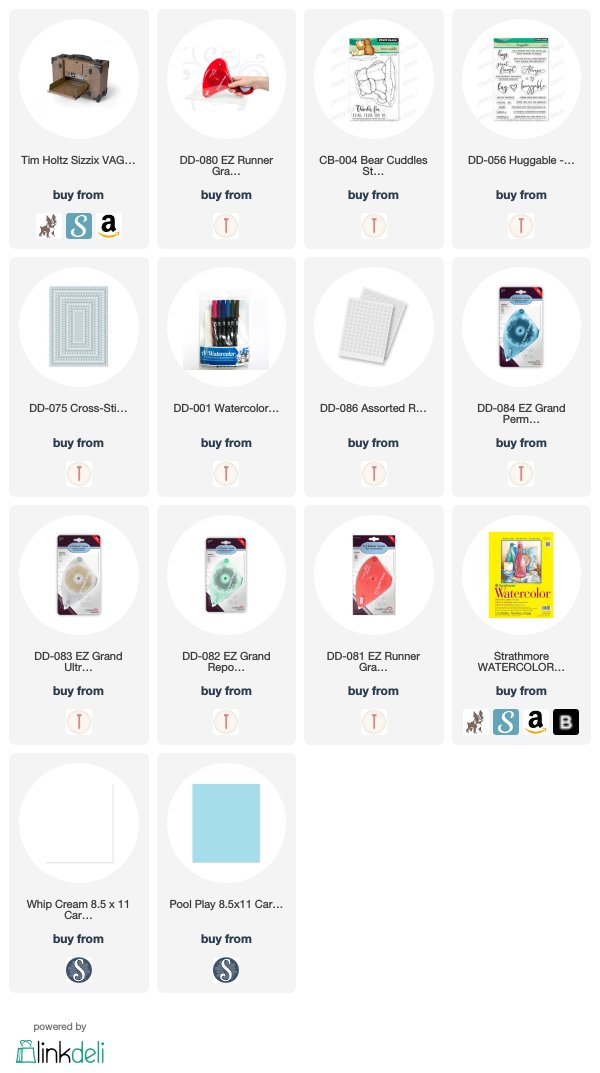 I participate in several affiliate programs.  That means that I receive a commission when products are purchased through links here at this blog (at no cost to you). Please know I will never share or even review product that i would not personally recommend or that I do not personally like.