Absolute Elegance with Deb & Vicki
Absolute Elegance with Deb & Vicki
Hidy Ho Teaspoon Fans,
Today's card has Absolute Elegance.  That's all we can say.  It's a 10-minute or less card that is monochromatic with a few great tips at the end of the video for mounting your card stock.
All links are below but here are a few of the Teaspoon of Fun links!
Click here to see At Grace
Click here to see Special Sentiments
Click here to see Elegant Edger
We've added a few tips to create this card.  Make sure you view the video.  Click here to see it if you are viewing this from your email.
Did you see how we added the layer?  It's so much easier to add it this way!
Well, it's a busy day so we'll sign off for now.  Thank you for watching and thank you for taking time out of your busy day to spend a little of it with us. (((hugs)))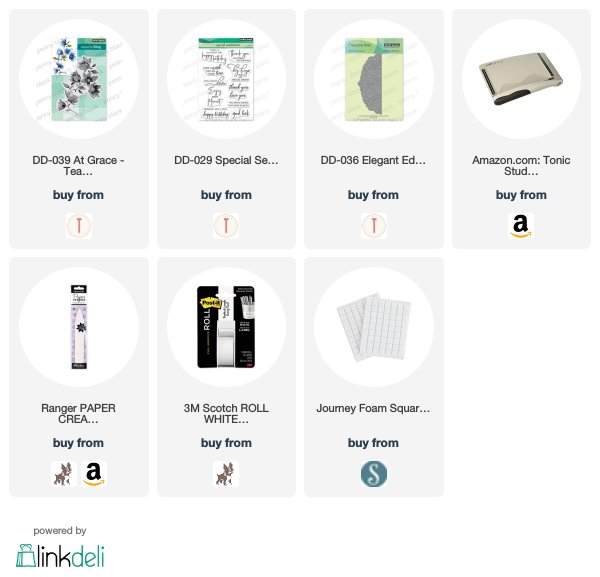 ~With a dollop and dash of fun and sass…
Disclaimer:   I participate in several affiliate programs.  That means that I receive a commission when products are purchased through links here at this blog.  (At no additional cost to you.)
I buy most of my own supplies.  However, from time to time I do receive some free product to work with.  I only share what I love.  I do not do paid reviews.  Companies will sometimes send me products as a gift, not payment.  There are no expectations to use them.  If I like them, I will use them. Please know I will never share or even review product that I would not personally recommend or that I do not personally like.